Whether you are an entrepreneur, an individual contributor, or a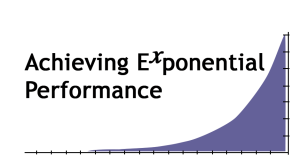 manager, your success depends on your ability to maximize your own performance and the performance of those around you.
Contact us now to reserve your space in our FALL 2017 pilot session!
This groundbreaking seminar focuses first on helping you identify and deploy your inherent strengths, using the power of "Big Data" and predictive analytics.
You'll dig deeply into the Performance Equation(TM) to understand the components of performance and how the interplay of those components affects your personal level of success.

In day two, the horizon expands to show you how to raise your own performance and that of your customers, colleagues, or direct reports by aligning your strengths and working together in the ways that are most comfortable and productive for you both, given the opportunities that you are pursuing.

In short, you'll learn how to pivot from objective self-knowledge into superior leadership capability. When you can energize yourself, you can help others become energized, thereby lifting everyone's performance to new heights!
A limited number of seats are available for the Winter 2016 session of Achieving Exponential Performance, which will be held in Greenwood, South Carolina in January-February.
Contact us now to receive details about the session and an opportunity to save money by reserving your seat during the early enrollment period:
Thanks! We look forward to hearing from you and helping you achieve exponential performance!